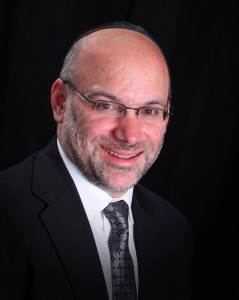 If you are struggling with addiction, anxiety or depression – whether it is yours or your partner's – you might feel as though you are utterly alone, broken in some way, and that no one can possibly understand your experience. But, this is not the case. No one is perfect, and through working with the right therapist, you can learn that you are not alone. Addiction plagues many people, and it is possible to move past the pain of addiction and related symptoms of depression and anxiety. As a therapist, I understand that we each face unique struggles in life. I also firmly believe that with guidance and support, we can each accept and work through our challenges and begin to live the lives we want.
Before becoming a therapist, I worked in adult education for many years. During that time, I was inspired to take a course focused on helping adolescents who were struggling in the school setting, and I found myself surrounded by social workers. In that class, I realized that so much of my work in adult education – along with my desire to help people – fit perfectly with counseling. Furthermore, when I began to study social work, I saw a profound need for therapists who could effectively treat sex and Internet addictions. That was the space I knew I was meant to fill.
While many therapists help clients with other types of addictions, very few are equipped to help you through the unique difficulties of Internet or sex addiction. For instance, I understand that you likely need to access certain websites at work or that you may be in an intimate partnership. I will, therefore, not ask you to eliminate sex and Internet use from your life forever. Instead, I will help you begin to enjoy them in healthy ways so that they are no longer taking over your life. Along with my expertise in treating addiction, I also specialize in helping people work through anxiety and depression. I understand the complexities of co-occurring disorders, in which depression and/or anxiety might be tied to addiction. I am also specially trained to help partners of addicts find their own path to healing and recovery.
My experience in adult education taught me valuable skills that I take with me into counseling sessions. Communication, trust, and a sense of community are all important to me. Even more important, however, is my ability to understand your experience. I am able to listen to your story and appreciate where you are coming from and what you are going through. With me, you don't ever have to feel ashamed or alone.
I have a keen insight that allows me to pick up the depth of what others are saying, even if they do not yet have the ability to put their experience into words. In part, I believe this skill comes from my spirituality. I am Jewish Orthodox, and I have spent a great deal of time studying the Talmud. In many ways, this practice has taught me to look beyond the surface level and to understand what is happening beneath. With this experience, I have helped many people change their thought processes and think outside the box so that they, too, can achieve greater insight into their inner lives.
When I am not in the office, I spend most of my time with my wonderful family, playing thinking games with my daughters (even though they are starting to beat me!). I am also involved in my synagogue. In many ways, my work is also my hobby, as I never tire of studying new research or learning new ways to effectively support my clients. I also do crisis work in the hospital and find significant value in helping people struggling with all stages and types of distress.
I approach my work with humor, warmth, and compassion. You need never be afraid to contact me or to share your honest thoughts and emotions. In my goal-oriented practice, I can help you take steps toward healing. If you are ready to break free of the addictive behaviors, depression, or anxiety that are limiting your life, I am here to help. I invite you to call me at 732-806-5630 or to contact me through my website to learn more about my practice.
Andrew Green has a Masters degree in Social Work. He is a Licensed Clinical Social Worker and is certified in Sexual Recovery Therapy from the American Association for Sex Addiction Therapists. He also has training focused on Internet addiction and partner recovery. He is certified in psychiatric screening and works in hospital crisis centers when he is not in his own office. Andrew has trained other therapists and crisis workers.